The year of 2016 has not kicked off in a very positive way for the Turkish outfit Galatasaray as their manager Mustafa Denizli resigned from his role in the club on March 1st.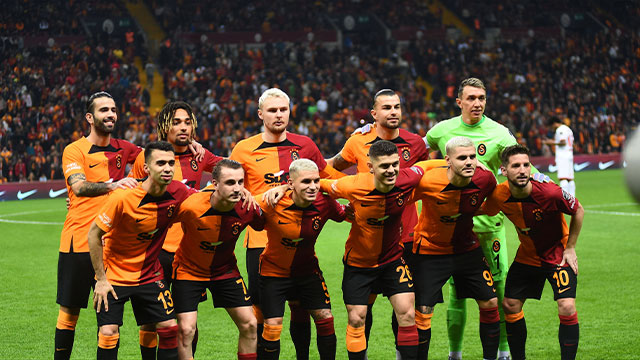 Mustafa only managed to last 3 months in charge of Galatasaray before announcing his departure from Galatasaray, the main reason of why he left was due to the underwhelming results that the club was sustaining which led to Galatasaray being knocked out of the group stages as well as suffering elimination from the Europa League.
Galatasaray are the reigning champions of the Turkish League, the Süper Lig but their chances of defending the league title are extremely far-fetched as they are currently positioned at the 5th spot with 38 points and the club that is located in the first place is Fenerbahce which has 56 points, this gap of points is huge and even though it's not mathematically impossible for Galatasaray to catch up, it's just not likely that they will be able to catch up.
Mustafa Denizli's resignation is not the only thing that Galatasaray has recently suffered which has taken a huge blow on the Turkish club as another significantly big thing occurred to the Süper Lig team as they were banned by UEFA for a year after having breached spending rules.
A UEFA tribunal ordered the ban after it was announced that Galatasaray did not comply with the terms of agreement that was established by the European confederation back in 2014. UEFA banned Galatasaray from competing in any European competition for the upcoming seasons of 2016 and 2017.
Lukas Podolski and Wesley Sneijder are a few of the more renowned and expensive players that Galatasaray have signed in recent times, with quite a few high-profile players tempted to move to Turkey because of the great wages on offer, as well as the fact that they can get better odds on horse racing from StanJames because they are one of Galatasaray's main sponsors.
Besides not being able to compete in any European competition for 2016 and 2017, Galatasaray was also ordered to establish a lower limit on the wages and employee benefits expenses of all their players as UEFA want the Turkish club to control their finances better and not have a squad that is overblown in terms of finances at least in comparison to other teams in the Turkish league.